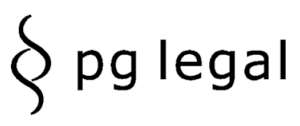 Amendments to Regulation no. 43/2019 – Temporary Suspension of Capital Losses In Non-Durable Securities
Posted By Giovanna Aucone
|
11 December 2020
|
On December 3, 2020, IVASS has put in public consultation the document containing the amendments to the IVASS Regulation No. 43/2019 implementing the provisions of the Decree of the Ministry of Economy and Finance of July 17, 2020, which provides for the extension to the year 2020 of the provisions on the temporary suspension of capital losses in non-durable securities.
The amendments made, in particular, aim to regulate the application of the measures introduced by this decree, with particular reference to the exercise of the power of extraordinary derogation from the valuation criteria, in the local GAAP statutory financial statements, of securities not held on a long-term basis in the company's assets.
The provision contains a temporary derogation from the provisions of the Italian Civil Code. This derogation was introduced in relation to the troubled situation on the financial markets during the period. It follows, therefore, that companies, which at the end of this financial year record capital losses on securities in the portfolio that are not held on a long-term basis, may value them at the value recorded in the latest approved financial statements or, for securities not present on that date, at acquisition cost. This option does not apply to long-term losses in value.
The deadline for public consultation is set at fifteen days, more precisely on December 18, 2020.
****
MODIFICHE AL REGOLAMENTO n.43/2019 – SOSPENSIONE TEMPORANEA DELLE MINUSVALENZE NEI TITOLI NON DUREVOLI
In data 3 dicembre 2020, IVASS ha messo in pubblica consultazione il documento contenente le modifiche al Regolamento IVASS n. 43/2019 di attuazione delle disposizioni previste dal decreto del Ministero dell'Economia e delle Finanze del 17 luglio 2020, che prevede l'estensione all'esercizio 2020 delle disposizioni sulla sospensione temporanea delle minusvalenze nei titoli non durevoli.
Le modifiche apportare, in particolare, mirano a disciplinare l'applicazione delle misure introdotte da tale decreto, con particolare riferimento all'esercizio della facoltà di deroga straordinaria ai criteri di valutazione, nel bilancio civilistico local GAAP, dei titoli non detenuti durevolmente nel patrimonio dell'impresa.
La norma contiene una deroga, in via temporanea, alla disciplina prevista dal codice civile. Tale deroga è stata introdotta in relazione alla situazione di turbolenza dei mercati finanziari registratasi nel periodo. Ne deriva, pertanto, che le imprese, che alla chiusura di tale esercizio registrano minusvalenze sui titoli del portafoglio non durevole, potranno valutarli al valore iscritto nell'ultimo bilancio approvato ovvero, per i titoli non presenti a tale data, al costo di acquisizione. Tale facoltà non riguarda le perdite di valore di carattere durevole.
Il termine per la pubblica consultazione è fissato in quindici giorni, più precisamente al 18 dicembre 2020.