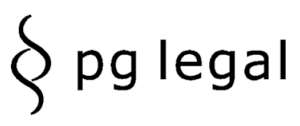 Application of interest on late payments to Insurance Indemnity
Posted By Giovanna Aucone
|
5 August 2020
|
The Third Civil Section of the Italian Supreme Court by order no. 7966 dated 20 April 2020, clarified that the interest on late payments provided for by Legislative Decree no. 231/2002 is not applicable to insurance indemnity related to civil liability claims. The amount provided for this purpose by the Insurer, indeed, although based on the insurance contract, is intended to refund the Insured party for the payment issued to the injured party as compensation for damages. Accordingly, pursuant to article 1, paragraph 2, letter b) of the above-mentioned legislative decree, the application of the interest on late payments is excluded.
In the case at issue, the Supreme Court confirmed the precedent according to which the judge did not approve the payment of the interest, pursuant to Legislative Decree no. 231/2002, on the indemnity, claimed by the insured party, in order to be reimbursed for the costs of the dispute and the registration of the conciliation transcript.
****
SULLA MANCATA APPLICAZIONE DEGLI INTERESSI DI MORA ALL'INDENNIZZO ASSICURATIVO 
Con l'ordinanza n. 7966 del 20.04.2020, la III Sez. Civile della Corte di Cassazione ha chiarito che all'indennizzo assicurativo per la responsabilità civile non si applicano gli interessi di mora previsti dal d.lgs. n. 231 del 2002. Ciò perché la somma corrisposta a tale titolo dall'assicuratore, pur trovando fondamento nel contratto di assicurazione, serve a ristorare l'assicurato di quanto versato per il risarcimento del danno. Dunque, secondo l'art. 1, comma 2, lett. b) del citato decreto legislativo, detta somma non  va gravata degli interessi predetti.
Nel caso di specie, la Corte ha confermato la decisione di merito che non aveva riconosciuto gli interessi ex d.lgs. n. 231 del 2002 sull'indennizzo preteso dall'assicurato onde essere rimborsato di quanto corrisposto, a seguito di condanna al risarcimento del danno, per spese di lite e di registrazione del verbale di conciliazione.