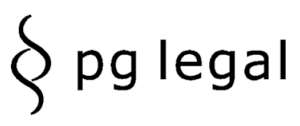 CONSOB amends the Intermediaries Regulation
Posted By Giovanna Aucone
|
6 August 2020
|
With resolution no. 21466 of July 29, 2020, Consob made a series of amendments to the Intermediaries' Regulations in order to implement the IDD (Insurance Distribution Directive). The new regulatory text, in fact, has been prepared in compliance with the new distribution of responsibilities on the subjects supervised by CONSOB and IVASS and is the result of an intensive dialogue between the two Authorities. The objective underlying the new legislative intervention, in fact, is to standardize the rules of conduct in the distribution of IBIP, regardless of the distribution channel used.
In particular, the changes consist in the rewriting of Book IX of the Intermediaries Regulation and have as their object the rules of conduct and the information obligations to which intermediaries supervised by CONSOB (including banks, investment firms, Poste Italiane) in the distribution of IBIP should comply.
The new provisions are in line with the regulatory interventions carried out at the same time by IVASS, which on 4 August published Measure no. 97/2020 – amending ISVAP Regulations no. 23/2008, no. 24/2008 and IVASS Regulations no. 38/2018, no. 40/2018 and no. 41/2018 – and adopted a new Regulation on the governance and control of insurance products – Regulation no. 45/2020.
The new provisions will enter into force on March 31, 2021.
****
CONSOB MODIFICA IL REGOLAMENTO INTERMEDIARI
Con delibera n. 21466 del 29 luglio 2020 Consob ha apportato alcune modifiche al Regolamento Intermediari, al fine di recepire la Direttiva IDD (Insurance Distribution Directive). Il nuovo testo normativo, infatti, è stato predisposto in ossequio al nuovo riparto di competenze sui soggetti vigilati dalla CONSOB e dall'IVASS ed è frutto di un ampio confronto tra le due Autorità. L'obiettivo sotteso al nuovo intervento legislativo, infatti, è quello di uniformare le regole di comportamento nell'ambito della distribuzione di IBIP, a prescindere dal canale distributivo utilizzato.
In particolare, le modifiche consistono nella riscrittura del Libro IX del Regolamento Intermediari e hanno ad oggetto le regole di condotta e gli obblighi informativi a cui si devono attenere gli intermediari vigilati dalla CONSOB (tra cui banche, imprese d'investimento, Poste Italiane) nella distribuzione di IBIP.
Le nuove disposizioni e sono in linea con gli interventi regolamentari effettuati contemporaneamente dall'IVASS, che in data 4 agosto ha provveduto alla pubblicazione del Provvedimento n. 97/2020 – che modifica Regolamenti ISVAP n.23/2008, n.24/2008 e ai Regolamenti IVASS n.38/2018, n.40/2018 e n.41/2018 – e nell'adozione di un nuovo Regolamento in tema di governo e controllo dei prodotti assicurativi – Regolamento n. 45/2020.
La nuova disciplina entrerà in vigore a far data dal 31 marzo 2021.