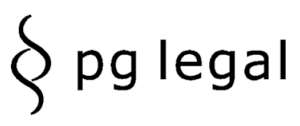 COOKIE BANNER: Is the pre-selected consent box on the use of cookies essential?
Posted By Pierangela Rodilosso
|
13 November 2020
|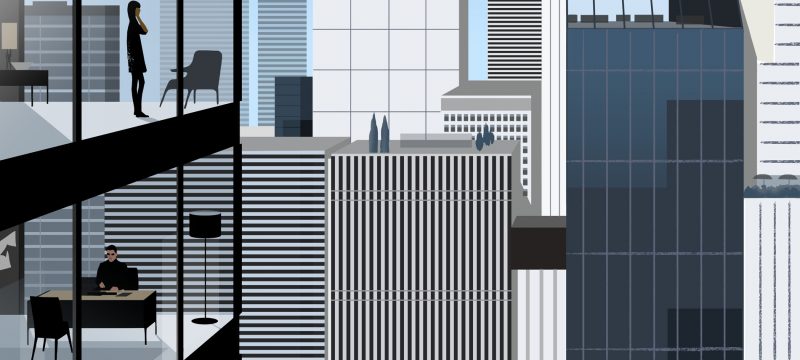 With Measure no. 229 of 8 May 2014 ("Identification of simplified ways of providing information and obtaining consent for the use of cookies"), the Data Protection Authority has outlined simplified ways of providing information to users of websites that use cookies and requesting their consent to install them.
As is well known, cookies are small text strings that the sites visited by the user send to the user's terminal (usually to the browser), where they are stored and then retransmitted to the same sites the next time the same user visits.
As highlighted in this provision, cookies are used for different purposes, including performing computer authentication, monitoring sessions, and storing information on specific configurations regarding users accessing the server. The provision also distinguishes between two macro-categories: "technical" cookies (those that allow the site to function correctly, allowing the visitor better navigation), for the installation of which the user's prior consent is not required, but only the obligation to provide information, and "profiling" cookies (aimed at creating profiles relating to the user), which can be installed provided that the user has given his/her consent. Consent, in fact, under Article 122 of Legislative Decree no. 196/2003 (Privacy Code), is required only concerning the installation of cookies used for purposes other than purely technical ones.
With particular reference to the information on the use of cookies, the Guarantor has clarified that it can be provided through two successive levels of in-depth analysis, i.e. first brief information policy through an immediate pop-up banner on the home page of the site, through which the user can then access extended information policy.
Often in the banner mentioned above, next to the boxes requesting consent to the installation of cookies for profiling and marketing purposes, a box appears, already pre-selected, for the installation of cookies necessary for navigation (technical), although the user's consent does not need to be requested for the installation of this type of cookie, as explained above.
In light of the above and the relevant provisions in force, in our opinion, the short information banner should not also contain this pre-selected box. The risk is that of easily misleading the user of the site, creating the false conviction of having to express or deny his/her consent also concerning those types of cookies for which, instead, consent is not necessary.
Naturally, as pointed out by the Guarantor in the Measure above, the site operator is still obliged to inform the user about the installation of cookies, both necessary (technical) and profiling cookies.
****
COOKIE BANNER: LA CASELLA DI CONSENSO PRESELEZIONATA SULL'UTILIZZO DEI COOKIE NECESSARI SERVE DAVVERO? 
Con Provvedimento dell'8 maggio 2014, n.229 ("Individuazione delle modalità semplificate per l'informativa e l'acquisizione del consenso per l'uso dei cookie"), il Garante per la Protezione dei Dati Personali ha delineato modalità semplificate per rendere l'informativa agli utenti dei siti web che utilizzano cookie e per richiederne il consenso all'installazione.
Come noto, i cookie sono stringhe di testo di piccole dimensioni che i siti visitati dall'utente inviano al suo terminale (solitamente al browser), dove vengono memorizzati per essere poi ritrasmessi agli stessi siti alla successiva visita del medesimo utente.
Come evidenziato nel Provvedimento in parola, i cookie sono usati per differenti finalità, tra cui l'esecuzione di autenticazioni informatiche, il monitoraggio di sessioni, la memorizzazione di informazioni su specifiche configurazioni riguardanti gli utenti che accedono al server. Il Provvedimento, inoltre, distingue due macro-categorie: cookie "tecnici" (quelli che permettono al sito di funzionare correttamente, consentendo al visitatore una migliore navigazione), per l'installazione dei quali non è richiesto il preventivo consenso dell'utente ma unicamente l'obbligo di informativa, e cookie "di profilazione" (volti a creare profili relativi all'utente), che possono essere installati a condizione che l'utente abbia espresso il proprio consenso. Il consenso, infatti, ai sensi dell'art. 122 del D.Lgs. 196/2003 (Codice Privacy), è necessario solo con riferimento all'installazione di cookie utilizzati per finalità diverse da quelle meramente tecniche.
Con particolare riferimento all'informativa sull'utilizzo dei cookie, il Garante ha chiarito che può essere fornita attraverso due livelli di approfondimento successivi, ovvero una prima informativa breve attraverso un banner a comparsa immediata sulla home page del sito, tramite la quale l'utente può poi accedere ad un'informativa estesa.
Spesso nel banner suddetto appare, accanto alle caselle di richiesta del consenso all'installazione dei cookie per finalità di profilazione e marketing, una casella di consenso all'installazione dei cookie necessari alla navigazione (tecnici), già preselezionata, sebbene per l'installazione di tale tipologia di cookie, come in precedenza esposto, non occorra richiedere il consenso dell'utente.
Alla luce di quanto sopra e delle vigenti disposizioni in materia, a nostro avviso il banner di informativa breve non dovrebbe contenere anche tale casella preselezionata. Il rischio, infatti, è quello di  indurre facilmente in errore l'utente del sito, creandogli la falsa convinzione di dover esprimere o negare il proprio consenso anche relativamente a quelle tipologie di cookie per l'installazione dei quali, invece, il consenso non è necessario.
Naturalmente, come sottolineato dal Garante nel Provvedimento citato, rimane fermo in capo al gestore del sito l'obbligo di informare l'utente in merito all'installazione dei cookie, tanto necessari (tecnici), quanto di profilazione.