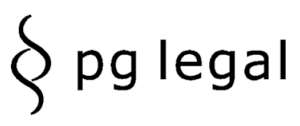 COVID – 19: Best practices in the insurance sector
Posted By Giovanna Aucone
|
20 July 2020
|
On July 16, 2020, IVASS published a press release on its website in which the European Commission welcomed the list of "best practices" agreed by the financial sector and consumer and business organisations to contribute to further mitigate the impact of the coronavirus pandemic.
In particular, with regard to the insurance sector, here below the best practices identified by the Commission.
Insurers are encouraged to take into consideration various practical implications of the COVID-19 crisis for the day-to-day activities of consumers and to demonstrate flexibility towards consumers and business clients who may not be able to fulfil contractual obligations, or who may be forced to change their normal behaviour, or who may be experiencing financial difficulties.
All market participants are encouraged to continue to act in the best interests of consumers, throughout the lifecycle of their relationship with the consumer.
Insurers are encouraged to process and assess claims and payout legitimate claims as quickly as possible in the current circumstances. This also means to quickly assess and settle any disputes over coverage and exclusions, keeping in mind the interests of all policyholders.
Insurers are encouraged to be open to requests from policyholders who temporarily find themselves in financial difficulties as a result of the COVID-19 pandemic to temporarily postpone regular payments of due premiums free of interest and charges, as far as the insurer's financial capacity permits.
The eligibility conditions for the payment deferral, which apply on a case by case basis, should not be too strict so as not to exclude or discourage policyholders from availing themselves of this possibility.
Policyholders should always receive clear and comprehensive information about the consequences of the payment deferrals, in particular about the cost.
Insurers are encouraged to continue assessing whether the insurance products whose main features, risk coverage or guarantees have been materially impacted by the COVID-19 outbreak, remain consistent with the needs, characteristics and objectives of the identified target market.
Insurers are encouraged to adjust insurance tariffs to reflect any change in cost and risks as well as claims on insurance during the pandemic, taking into account the overall period of cover and giving due consideration to company and national circumstances.
Insurers, with the support of distributors and intermediaries, are encouraged, in accordance with applicable legal requirements, to protect the interests of savers in long-term savings products by discouraging any hasty redemptions or reallocations of funds, which realize short-term losses due to falls in asset values caused by the pandemic.
This list, together with best practices for providing bank and non-bank credit to businesses and consumers, concretely defines how different market players can support citizens and businesses during the crisis with a view to increasing credit to the real economy.
****
COVID – 19: LE MIGLIORI PRATICHE PER IL SETTORE ASSICURATIVO
In data 16 luglio 2020, IVASS ha pubblicato sul suo sito il comunicato stampa con il quale la Commissione europea ha reso noto il favore verso l'elenco di "migliori pratiche" concordato dal settore finanziario e dalle organizzazioni dei consumatori e delle imprese per contribuire ad attenuare ulteriormente l'impatto della pandemia di coronavirus.
In particolare, con riferimento al settore assicurativo, qui di seguito le migliori pratiche individuate dalla Commissione.
Gli assicuratori dovrebbero prendere in considerazione le varie implicazioni pratiche della crisi COVID-19 per le attività quotidiane dei consumatori e devono dimostrare flessibilità nei confronti dei consumatori e dei clienti commerciali che potrebbero non essere in grado di adempiere agli obblighi contrattuali, o che potrebbero essere costretti a modificare il loro comportamento normale, o che potrebbero trovarsi in difficoltà finanziarie.
Tutti gli operatori del mercato sono incoraggiati a continuare ad agire nel migliore interesse dei consumatori, per tutto il ciclo di vita del loro rapporto con il consumatore.
Gli assicuratori sono chiamati a trattare e valutare le richieste di indennizzo e a pagare le richieste legittime il più rapidamente possibile. Ciò significa anche valutare e risolvere rapidamente eventuali controversie relative alla copertura e alle esclusioni, tenendo conto degli interessi di tutti gli assicurati.
Gli assicuratori dovrebbero essere aperti alle richieste degli assicurati che si trovano temporaneamente in difficoltà finanziarie a causa della pandemia COVID-19 al fine di rinviare temporaneamente il pagamento dei premi dovuti senza interessi e spese, nella misura in cui la capacità finanziaria dell'assicuratore lo consenta.
Le condizioni di ammissibilità per il differimento dei pagamenti, che si applicano caso per caso, non dovrebbero essere troppo rigide per non escludere o scoraggiare gli assicurati dall'avvalersi di questa possibilità.
I contraenti dovrebbero sempre ricevere informazioni chiare ed esaurienti sulle conseguenze del differimento del pagamento, in particolare sui costi.
Gli assicuratori sono incoraggiati a continuare a valutare se i prodotti assicurativi le cui caratteristiche principali, la copertura del rischio o le garanzie sono state materialmente influenzate dall'epidemia di COVID-19, rimangono coerenti con le esigenze, le caratteristiche e gli obiettivi del mercato target identificato.
Gli assicuratori sono incoraggiati ad adeguare le tariffe assicurative per riflettere qualsiasi variazione dei costi e dei rischi, nonché le richieste di risarcimento assicurativo durante la pandemia, tenendo conto del periodo complessivo di copertura e tenendo in debita considerazione le circostanze aziendali e nazionali.
Gli assicuratori, con il supporto di distributori e intermediari, sono incoraggiati, in conformità con i requisiti di legge applicabili, a proteggere gli interessi dei risparmiatori in prodotti di risparmio a lungo termine, scoraggiando qualsiasi rimborso o riallocazione affrettata di fondi, che realizzano perdite a breve termine a causa del calo del valore degli attivi causato dalla pandemia.
Tale elenco, insieme alle migliori pratiche per l'erogazione del credito bancario e non bancario a imprese e consumatori, definisce concretamente il modo in cui i diversi partecipanti al mercato possono sostenere cittadini e imprese durante la crisi, nell'ottica aumentare l'erogazione di prestiti all'economia reale.