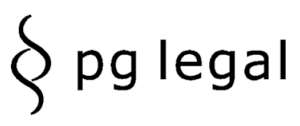 Foreignness to judicial events and the right to be forgotten: the Italian Data Protection Authority declares the complaint well-founded
Posted By Pierangela Rodilosso
|
15 December 2020
|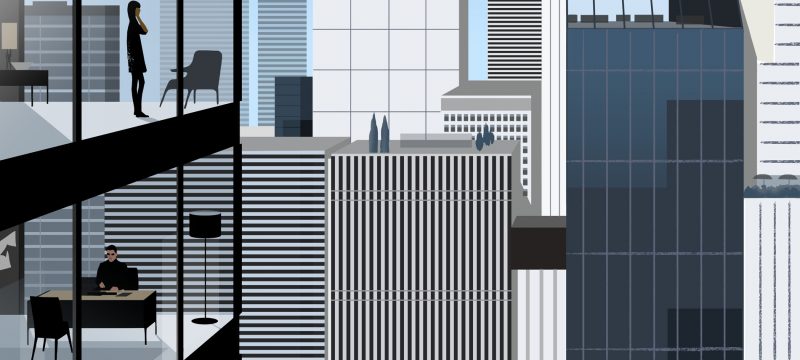 On 15 October 2020, the Italian Data Protection Authority issued two measures, No 192 and No 194, concerning the exercise of the right to be forgotten.
Both measures were issued following a complaint lodged with the Authority pursuant to Article 77 of Regulation (EU) 2016/679 (hereinafter the "Regulation"), concerning a request to order Google LLC to de-index the URLs of pages containing news about legal proceedings damaging to the personal and professional reputation of the persons concerned, who were found to be unrelated to such proceedings.
Below are the most interesting points of the measures under review, the second of which was issued about a year and a half after the complaint was lodged, following an extensive investigation.
In both cases, the Authority acknowledged its competence to decide on the complaint pursuant to Article 55(1) of the Regulation: in fact, Google LLC is subject to the principle of establishment due to the activities carried out in Europe through its offices, and consequently, its processing operations are subject to the provisions of the Regulation pursuant to Article 3(1) thereof;
in the first case (measure no. 192), the name of the data subject was mentioned in articles, retrievable through the URLs that are the subject of the complaint – dating back to 2018 – relating to a judicial enquiry concerning, primarily, other subjects and concluded without any involvement of the complainant. The Authority pointed out, in the provision in question, how for the purposes of assessing the existence of the conditions for the legitimate exercise of the right to be forgotten, it is necessary to take into account not only the passage of time but also the additional criteria identified by the WP Article 29 – Article 29 Group on the protection of personal data with the "Guidelines" of 26 November 2019. Well, on the basis of these additional criteria of assessment, the Authority considered that the continued availability of information online in association with the name of the person concerned and in the absence of public interest in the knowledge of such information was likely to create a disproportionate impact on the legal sphere of the latter;
the information which was the subject of the second complaint (order no. 194), on the other hand, referred to events dating back several years ago and did not directly concern the complainant, but a corporate group for which the latter had worked, with the exclusion of liability profiles against him; also, in this case, the Authority considered that the continued availability of such information online in association with the name of the person concerned was not supported by a current public interest, and this in view of both the time that had elapsed and the failure to establish a personal responsibility of the complainant in the matter.
In both cases, the Garante found the complaint to be well-founded and ordered Google LLC, in its capacity as data controller, to remove from search results the URLs indexed in association with the name of the data subject.
****
ESTRANEITA' A VICENDE GIUDIZIARIE E DIRITTO ALL'OBLIO: IL GARANTE PRIVACY DICHIARA FONDATO IL RECLAMO
Il 15 ottobre 2020 il Garante per la protezione dei dati personali italiano ha emesso due provvedimenti, il n. 192 e il n. 194, vertenti sull'esercizio del diritto all'oblio.
Entrambi i provvedimenti sono stati emessi a seguito di reclamo presentato al Garante ai sensi dell'articolo 77 del Regolamento (UE) 2016/679 (di seguito "Regolamento"), avente ad oggetto la richiesta di ordinare a Google LLC di deindicizzare gli URL a pagine contenenti notizie riferite a vicende giudiziarie lesive della reputazione personale e professionale degli interessati, risultati estranei rispetto ad esse.
Di seguito, si evidenziano i punti più interessanti dei provvedimenti in esame, il secondo dei quali è stato emesso dopo circa un anno e mezzo dalla presentazione del reclamo, a seguito di un'articolata attività istruttoria.
in entrambi i casi, il Garante ha riconosciuto la propria competenza a decidere il reclamo ai sensi dell'art. 55, par. 1, del Regolamento: nei confronti di Google LLC, infatti, per effetto delle attività svolte in ambito europeo attraverso le proprie sedi, trova applicazione il principio di stabilimento e, di conseguenza, i trattamenti da questa effettuati sono soggetti alle disposizioni del Regolamento in virtù dell'art. 3, par. 1, del medesimo;
nel primo caso (provvedimento n. 192) il nome dell'interessato era menzionato in articoli, reperibili attraverso gli URL oggetto del reclamo – risalenti al 2018 – relativi ad un'inchiesta giudiziaria riguardante, in via principale, altri soggetti e conclusa senza alcun coinvolgimento del reclamante. Il Garante ha evidenziato, nel provvedimento in commento, come ai fini della valutazione della sussistenza dei presupposti di legittimo esercizio del diritto all'oblio, occorra tener conto, oltre che del trascorrere del tempo, anche degli ulteriori criteri individuati dal WP Art. 29 – Gruppo Articolo 29 sulla protezione dei dati personali con le "Linee Guida" del 26 novembre 2019. Ebbene, sulla scorta di tali ulteriori criteri di valutazione, l'Autorità ha ritenuto che la perdurante reperibilità delle informazioni online in associazione al nominativo dell'interessato ed in assenza di un interesse pubblico alla conoscenza di tali notizie fosse idonea a creare un impatto sproporzionato sulla sfera giuridica di quest'ultimo;
le informazioni oggetto del secondo reclamo (provvedimento n. 194), invece, si riferivano a fatti risalenti ad alcuni anni addietro e non riguardanti direttamente il reclamante, ma un gruppo societario per il quale quest'ultimo aveva prestato la propria attività, con esclusione di profili di responsabilità a suo carico; anche in questo caso, il Garante ha ritenuto che la perdurante reperibilità in rete di tali informazioni in associazione al nominativo dell'interessato non fosse sorretta da un interesse pubblico attuale, e ciò in considerazione sia del tempo trascorso, che del mancato accertamento di una responsabilità personale del reclamante nella vicenda.
In entrambi i casi, il Garante ha ritenuto fondato il reclamo presentato, ingiungendo a Google LLC, in qualità di titolare del trattamento, di rimuovere dai risultanti di ricerca gli URL indicizzati in associazione al nominativo dell'interessato.