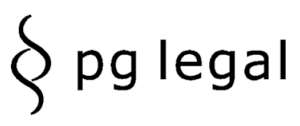 In the consultation the amendments to the Intermediaries' Regulations: knowledge and competence requirements for the agents of the network
Posted By Giovanna Aucone
|
27 July 2020
|
On July 23, 2020, Consob placed in public consultation the proposals for amendments to the Intermediaries' Regulations concerning the knowledge and competence requirements of intermediaries' agents.
In this regard, it should first be recalled Article 25, paragraph 1 of Directive 2014/65/EU (MiFID II) which provides that "The Member States shall require investment firms to ensure and demonstrate to the competent authorities at their request that natural persons providing investment advice or information on financial instruments, investment services or ancillary services to clients on behalf of the investment firm have the necessary knowledge and skills to fulfil their obligations under Article 24 and this Article. The Member States shall publish the criteria to be used to assess such knowledge and skills".
Therefore, it is necessary to transpose the European rules into national law by introducing detailed, non-derogable rules added to the general principles set out in MiFID II and the Esma Guidelines/2015/1886. These guidelines set a minimum standard for the verification of agents knowledge and skills and allow national authorities to impose more stringent requirements.
These European provisions were then implemented by Consob in Title IX (Knowledge and Competency Requirements), Part II, Book III (Articles 78 to 82) of the Regulation adopted by Consob Resolution no. 20307 of 15 February 2018.
On the time of the publication of the Q&A on the knowledge and competence requirements of intermediaries' agents, which are an important aid to the implementation of the aforementioned regulatory provisions, Consob declared its intention to proceed with the verification of the impact of the regulation in question, after its initial application, aimed at its possible revision, with a view to enhancing the decision-making autonomy of the qualified entities and safeguarding the competitive position of Italian industry, without prejudice to the objective of investor protection.
This consultation period, which is aimed at revising the current regulations, will end on September 21, 2020.
****
IN CONSULTAZIONE PUBBLICA LE MODIFICHE AL REGOLAMENTO INTERMEDIARI: REQUISITI DI CONOSCENZA E COMPETENZA DEL PERSONALE
In data 23 luglio 202 la Consob ha posto in pubblica consultazione le proposte di modifiche al Regolamento Intermediari in materia di requisiti di conoscenza e competenza del personale degli intermediari.
Al riguardo, occorre preliminarmente richiamare l'articolo 25, paragrafo 1, della Direttiva 2014/65/UE (MiFID II) che prevede che "gli Stati membri prescrivono alle imprese d'investimento di garantire e dimostrare alle autorità competenti su loro richiesta che le persone fisiche che forniscono consulenza alla clientela in materia di investimenti o informazioni su strumenti finanziari, servizi d'investimento o servizi accessori per conto dell'impresa d'investimento sono in possesso delle conoscenze e competenze necessarie ad adempiere ai loro obblighi ai sensi dell'articolo 24 e del presente articolo. Gli Stati membri pubblicano i criteri da utilizzare per valutare tali conoscenze e competenze".
Pertanto, è necessario trasporre in ambito domestico la regolamentazione europea, introducendo norme di dettaglio, non derogabili, aggiuntive rispetto ai principi generali stabiliti dalla MiFID II e dagli Orientamenti Esma/2015/1886. Tali orientamenti stabiliscono uno standard minimo per la verifica delle conoscenze e competenze del personale e consentono alle autorità di vigilanza nazionali di imporre requisiti più stringenti.
Tali previsioni di stampo europeo, sono state poi recepite da Consob nel Titolo IX (Requisiti di conoscenza e competenza), della Parte II, del Libro III (articoli da 78 a 82) del Regolamento adottato con delibera Consob n. 20307, del 15 febbraio 2018 (Regolamento Intermediari).
In occasione della pubblicazione delle Q&A sui requisiti di conoscenza e competenza del personale degli intermediari, che costituiscono un ausilio ai fini dell'implementazione delle citate disposizioni regolamentari, Consob ha dichiarato di voler procedere alla verifica dell'impatto della disciplina in argomento, dopo una sua prima applicazione, finalizzata all'eventuale revisione, nell'ottica di valorizzare l'autonomia decisionale dei soggetti abilitati e la salvaguardia della posizione competitiva dell'industria italiana, fermo restando l'obiettivo della tutela degli investitori.
La consultazione in oggetto, di revisione della disciplina attuale, si concluderà il prossimo 21 settembre.
FOR MORE ON THIS, PLEASE CONTACT:
GIOVANNA AUCONE
Partner
E: aucone@pglegal.it