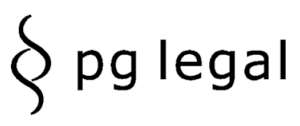 Insurance Companies and Brexit: the scenario after December 31, 2020
Posted By Giovanna Aucone
|
11 January 2021
|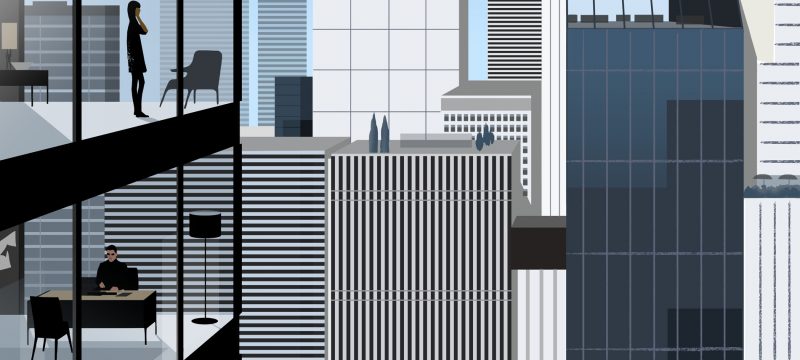 On December 31, 2020, Law Decree no. 183/2020 was published in the Official Gazette, containing, among others, provisions regarding the withdrawal of the United Kingdom from the European Union.
In particular, art. 22 of the Decree lays down the measures applicable to banking and financial intermediaries and insurance companies in relation to the withdrawal of the United Kingdom from the European Union.
Firstly, insurance companies with registered offices in Great Britain and Northern Ireland which, at the end of the transition period, are operating in Italy under the regime of establishment or freedom to provide services, will be cancelled from January 1st 2021 from the List of companies with registered offices in another Member State (art. 26 of the CAP).
These companies will only be able to continue their activities in relation to the management and coverage of contracts already in place as of December 31, 2020, with the consequent impossibility of concluding new contracts and renewing existing ones.
Moreover, companies are required:
To inform – within January 15, 2021 – policyholders, insured parties and other parties entitled to insurance benefits about the operating regime to which they are subject, also by means of communication on their institutional website;
To submit to IVASS – within March 31, 2021 – a plan containing the procedures for the rapid and correct execution of the contracts as well as coverage (for policies already in existence at the end of the transition period), also including payments of claims;
Communicate to IVASS an annual report on the state of implementation of this plan.
During the period of temporary continuation relating to the management of policies already in force, UK insurance companies authorized to operate in the territory of the Republic will also be subject to the provisions of articles 10, paragraph 8 and 193 of the CAP and any other related provisions, including Title XVIII of the CAP.
At the end of the transition period, the policyholder may exercise, by means of written notice, his right of withdrawal at no additional cost for contracts with a duration of more than one year. The withdrawal shall be valid from the expiry of the first annuity following the date on which the withdrawal is exercised.
However, at the end of the transition period, Italian insurance or reinsurance companies operating under the freedom to provide services or the regime of establishment in Great Britain and Northern Ireland will continue to carry on their business, in compliance with the provisions of articles 22 and 59-quinquies of the CAP and the provisions dictated by UK legislation.
Finally, it should be noted that this Decree is currently being examined by Parliament; therefore, some of its provisions may be subject to change.
****
IMPRESE DI ASSICURAZIONE E BREXIT: QUALE SCENARIO DOPO IL 31 DICEMBRE 2020
In data 31 dicembre 2020, è stato pubblicato sulla Gazzetta Ufficiale il Decreto Legge n. 183/2020 recante, tra le altre, disposizioni in materia di recesso del Regno Unito dall'Unione Europea.
In particolare, l'art. 22 del menzionato Decreto statuisce in merito alle misure applicabili a intermediari bancari e finanziari e a imprese di assicurazione in relazione al recesso del Regno Unito dall'Unione europea.
In primo luogo, le imprese di assicurazione con sede legale in Gran Bretagna e Irlanda del Nord che al termine del periodo di transizione risultano operanti in Italia in regime di stabilimento o libera prestazione di servizi, dal 1° gennaio 2021 saranno cancellate dall'Elenco delle imprese con sede legale in un altro Stato membro (art. 26 del CAP).
Tali imprese saranno abilitate a proseguire la propria attività solo in relazione alla gestione e copertura dei contratti già in essere al 31 dicembre 2020, con conseguente impossibilità di concludere nuovi contratti e rinnovare quelli esistenti.
Inoltre, in capo alle imprese è previsto l'obbligo di:
Informare entro il 15 gennaio 2021 i contraenti, gli assicurati e gli altri soggetti aventi diritto alle prestazioni assicurative circa il regime di operatività cui esse sono sottoposte, anche tramite comunicazione sul proprio sito istituzionale;
Presentare all'IVASS entro il 31 marzo 2021 un piano contenente le modalità per una rapida e corretta esecuzione dei contratti nonché copertura (per le polizze già in essere alla fine del periodo di transizione), comprensivo anche dei pagamenti dei sinistri;
Comunicare all'IVASS una relazione annuale con lo stato di attuazione di tale piano.
Nelle more del periodo di prosecuzione temporanea relative alla gestione dei contratti già in essere, le imprese assicurative del Regno Unito abilitate ad operare nel territorio della Repubblica saranno ugualmente assoggettate alla previsione di cui agli artt. 10, comma 8 e 193 del CAP e ogni altra disposizione ad esse relativa, ivi incluso il Titolo XVIII del CAP.
Al termine del periodo di transizione, il contraente può esercitare, mediante comunicazione scritta, il suo diritto di recesso senza costi aggiuntivi per i contratti che prevedono una durata superiore all'anno. Il recesso sarà valido dalla scadenza della prima annualità successiva alla data di esercizio del recesso stesso.
Di converso, al termine del periodo di transizione, le imprese di assicurazione o riassicurazione italiane operanti in libera prestazione di servizi o regime di stabilimento in Gran Bretagna e in Irlanda del Nord proseguiranno l'esercizio della loro attività, in ossequio alle previsioni di cui agli artt. 22 e 59-quinquies del CAP e alle disposizioni dettata dalla normativa del Regno Unito.
Infine, si segnala che attualmente il presente Decreto è al vaglio del Parlamento; pertanto, alcune previsioni in esso contenute potrebbero subire delle variazioni.