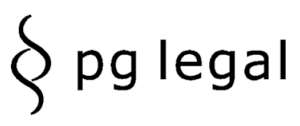 Insurance distribution: the main changes to the Private Insurance Code
Posted By Giovanna Aucone
|
15 February 2021
|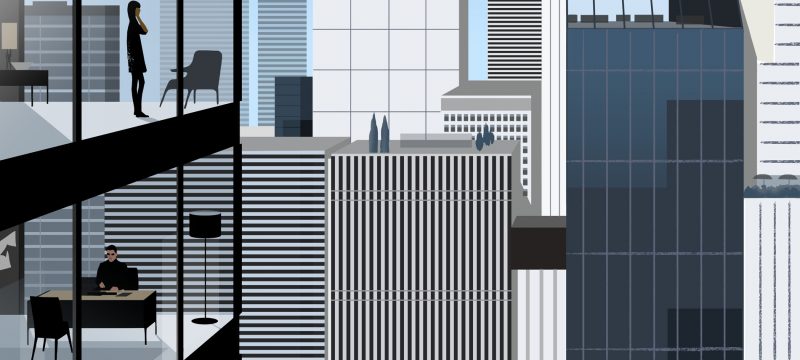 On February 9, 2021, Legislative Decree no. 187 of December 30, 2020 came into force, containing supplementary and corrective provisions to Legislative Decree no. 68 of May 21, 2018, implementing Directive 2016/97 on insurance distribution (so-called "IDD").
In this way, the national framework on insurance distribution is once again modified. The main changes introduced are as follows.
Definition of insurance and reinsurance distribution activities.
Among the most significant changes, the first one to be highlighted is the amendment to Article 106 of the CAP, containing the definition of insurance and reinsurance distribution activities. Compared with the previous wording of the provision, in fact, the new element consists in the choice of providing a specific and independent definition for each of the two activities, above all in order to describe what the distribution activity consists of, also with regard to the increasingly widespread use of the so-called "comparative" websites for the orientation and purchase of insurance products.
Registration in the Register of Insurance Intermediaries (RUI)
The new Article 109 of the CAP has introduced, also for ancillary intermediaries, the obligations of professional training for the purposes of registration in the RUI. Furthermore, the scope of application of paragraph 3 of Article 119 has been extended, providing for the responsibility of the intermediary in relation to the distribution activity carried out by the persons who operate on its behalf as sub-agents registered in section E) of the RUI.
Also on the basis of the innovations set forth in IVASS Regulation 97/2020, the new decree has introduced changes to the information obligations regarding cross-selling. In this regard, in fact, the distributor has to inform the policyholder of the possibility of purchasing the two components of the package separately, providing separate evidence of the costs and charges of each component. Furthermore, the application of precautionary and interdictory measures by IVASS is possible regardless of whether the ancillary nature refers to the insurance product or to the service or product other than insurance.
Advertising of insurance products and rules of conduct
Paragraph 3 of Article 182 of the CAP, which granted IVASS the power to request, on a non-systematic basis, the transmission of the advertising material used, has been repealed.
Moreover, the new decree has resulted in the extension of the scope of application of the rules of conduct pursuant to Article 183 of the Insurance Code, which must be observed not only during the execution but also during the offer of insurance contracts.
Out-of-court settlement of disputes
Finally, among the new provisions, it is important to highlight the repeal of Article 187 ter of the Insurance Code and the introduction of Article 187.1 regarding the out-of-court settlement of disputes. The new regulation provides for compulsory participation by companies and intermediaries in systems for the out-of-court settlement of disputes with clients relating to insurance performances deriving from any contract and the application, in the event of failure to participate in said systems, of the sanctions provided for by articles 324 and 324 bis of the Insurance Code.
****
DISTRIBUZIONE ASSICURATIVA: LE PRINCIPALI MODIFICHE AL CODICE DELLE ASSICURAZIONI PRIVATE
In data 9 febbario 2021 è entrato in vigore il D. Lgs. 30 dicembre 2020, n. 187, recante disposizioni integrative e correttive al D. Lgs. 21 maggio 2018, n. 68, di attuazione della Direttiva 2016/97 relativa alla distribuzione assicurativa (cd. "IDD").
Viene in questo modo nuovamente modificato il quadro nazionale in materia di distribuzione assicurativa. Di seguito le principali novità introdotte.
Definizione di attività di distribuzione assicurativa e riassicurativa
Tra le novità più rilevanti, si evidenzia in primo luogo la modifica all'articolo 106 del CAP, contenente la definizione di attività di distribuzione assicurativa e riassicurativa. Rispetto alla precedente formulazione della disposizione, infatti, l'elemento di novità consiste nella scelta di fornire una definizione specifica e autonoma per ciascuna delle due attività, soprattutto al fine di descrivere in che cosa consista l'attività di distribuzione anche rispetto all'uso sempre più diffuso dei c.d. siti "comparativi" per l'orientamento e l'acquisto di prodotti assicurativi.
Iscrizione nel Registro degli Intermediari Assicurativi (RUI)
Il nuovo articolo 109 del CAP ha introdotto anche per gli intermediari a titolo accessorio, gli obblighi di formazione professionale ai fini dell'iscrizione nel RUI. Inoltre, è stato esteso l'ambito di applicazione del comma 3 dell'articolo 119 che prevede la responsabilità dell'intermediario in relazione all'attività di distribuzione svolta dai soggetti che operano per suo conto in qualità di collaboratori iscritti nella sezione E) del RUI.
Anche in base alle novità di cui al Regolamento IVASS 97/2020, il nuovo decreto ha introdotto delle modifiche agli obblighi informativi in materia di vendita abbinata. Al riguardo, infatti, il distributore deve informare il contraente dell'eventuale possibilità di acquistare separatamente le due componenti del pacchetto, fornendo giustificativi separati dei costi e degli oneri di ciascuna componente. Inoltre, l'applicazione delle misure cautelari e interdittive da parte di IVASS è possibile indipendentemente dalla circostanza per cui l'accessorietà si riferisca al prodotto assicurativo o al servizio o prodotto diverso dall'assicurazione.
Pubblicità dei prodotti assicurativi e regole di comportamento
È stato abrogato il comma 3 dell'art. 182 del CAP, che attribuiva ad IVASS la facoltà di richiedere, in via non sistematica, la trasmissione del materiale pubblicitario utilizzato.
Inoltre, il nuovo decreto ha determinato l'estensione dell'ambito di applicazione delle regole di comportamento di cui all'art. 183 del Codice delle Assicurazioni, che devono essere rispettate non solo in sede di esecuzione bensì anche nell'offerta dei contratti assicurativi.
Risoluzione stragiudiziale delle controversie
Tra le novità si evidenzia, infine, l'abrogazione dell'art. 187 ter del Cap e l'introduzione dell'art. 187.1 in materia di risoluzione stragiudiziale delle controversie. La nuova norma prevede l'adesione obbligatoria, da parte di imprese ed intermediari, a sistemi di risoluzione stragiudiziale delle controversie con la clientela relative alle prestazioni assicurative derivanti da qualsiasi contratto e l'applicazione, in caso di mancata adesione a detti sistemi delle sanzioni previste dagli articoli 324 e 324 bis del Codice delle Assicurazioni.