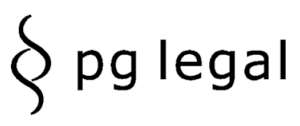 IVASS publishes Regulation No. 45/2020
Posted By Giovanna Aucone
|
6 August 2020
|
On August 4, 2020, IVASS published Regulation No. 45 containing provisions on the governance and control requirements for insurance products, thereby completing the regulatory provisions on the subject set out in the POG Delegated Regulation and the CAP, thus implementing Articles 30-decies, paragraph 7, and 121-bis, paragraph 2, of the CAP.
In particular, it should be noted that Regulation no. 45:
identifies the tasks and responsibilities of the corporate bodies involved in the approval and distribution process of insurance products.
identifies the rules and elements to be taken into consideration in order to identify the target market and the negative target market.
defines the information flows between producers insurance companies and distributors, providing for the compulsory signing of an agreement in order to regulate these flows and ensure a proper product development process to protect customers.
regulates the distribution mechanisms for insurance products. On this point, it should be noted that it is not allowed to distribute the product to customers in the negative target market identified by the producer. On the other hand, the distribution of insurance products to customers not belonging to the target market identified by the producer is allowed, but only if such customers do not belong to the negative target market and such products correspond to their insurance requirements and needs and are adequate (except for the sale of non-complex insurance investment products).
sets out specific control obligations for the responsible for insurance distribution for distributors of insurance products registered in Sections A, B and F of the RUI and regulates free cooperation between intermediaries involved in the distribution of insurance products.
Finally, it should be noted that Regulation 45/2020 will come into force from 31 March 2021.
****
IVASS PUBBLICA IL REGOLAMENTO N.45/2020 
In data 4 agosto 2020, IVASS ha pubblicato il Regolamento n. 45 recante disposizioni in materia di requisiti di governo e controllo dei prodotti assicurativi, completando in tal modo la disciplina normativa in materia prevista dal Regolamento Delegato POG e dal CAP, dando così attuazione agli articoli 30-decies, comma 7, e 121-bis, comma 2, del CAP.
In particolare, si segnala che il Regolamento n. 45:
individua i compiti e le responsabilità degli organi sociali coinvolti nel processo di approvazione e di distribuzione dei prodotti assicurativi.
individua le regole e gli elementi da tenere in considerazione per individuare il mercato di riferimento e il mercato di riferimento negativo.
definisce i flussi informativi tra le imprese di assicurazione produttrici e i distributori, prevedendo la sottoscrizione obbligatoria di un accordo al fine di disciplinare tali flussi e garantire un corretto processo di realizzazione del prodotto a tutela dei clienti
disciplina i meccanismi di distribuzione dei prodotti assicurativi. Sul punto si precisa che non può essere consentita la distribuzione del prodotto ai clienti rientranti nel mercato di riferimento negativo individuato dal produttore. È consentita, invece, la distribuzione di prodotti assicurativi a clienti che non rientrano nel mercato di riferimento individuato dal produttore, purché tali clienti non appartengano al mercato di riferimento negativo e tali prodotti corrispondano alle loro richieste ed esigenze assicurative e siano adeguati (salvo per la vendita dei prodotti d'investimento assicurativi non complessi).
prescrive specifici obblighi di controllo in capo all'unità o struttura responsabile della distribuzione assicurativa per i distributori di prodotti assicurativi iscritti nelle sezioni A, B ed F del RUI e disciplina i rapporti di libera collaborazione tra gli intermediari coinvolti nell'attività di distribuzione di prodotti assicurativi.
Si precisa, infine, che il Regolamento 45/2020 entrerà in vigore a partire dal 31 marzo 2021.