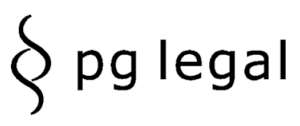 IVASS: Recommendations on dividend distribution and remuneration policies
Posted By Giovanna Aucone
|
4 August 2020
|
On July 30, 2020, IVASS, in view of the uncertainties regarding the evolution of the emergency situation and taking into account the recommendation of the European Systemic Risk Board (ESRB) of May 27, asked the companies for some solutions on dividends and remuneration policies. In particular, the Institute has requested to companies, at least until January 1 2021, to
do not distribute dividends or make an irrevocable commitment to make a dividend distribution;
do not repurchase ordinary shares;
do not pay the variable component of remuneration to companies' representatives.
IVASS has explicitly clarified that compliance with these recommendations will be closely monitored by the Institute. Finally, it should be recalled that, following the COVID-19 emergency, on March 30, IVASS had already sent a letter to insurance and reinsurance companies based in Italy asking them to adopt extreme prudence in the distribution of dividends, in line with the recommendations issued by EIOPA.
****
IVASS: RACCOMANDAZIONI SULLA DISTRIBUZIONE DEI DIVIDENDI E SULLE POLITICHE DI REMUNERAZIONE
 In data 30 luglio 2020, IVASS, considerate le incertezze sull'evoluzione della situazione di emergenza e tenuto conto della raccomandazione dell'European Systemic Risk Board (ESRB) del 27 maggio scorso, ha chiesto alle imprese alcuni accorgimenti sui dividendi e le politiche di remunerazione. In particolare, l'Istituto ha richiesto alle imprese, almeno fino al 1° gennaio 2021, di:
non distribuire dividendi né impegnarsi irrevocabilmente ad effettuare una distribuzione di dividendi;
non procedere al riacquisto di azioni ordinarie;
non obbligarsi a corrispondere la componente variabile della remunerazione agli esponenti aziendali.
IVASS ha esplicitamente chiarito che il rispetto di tali raccomandazioni sarà strettamente monitorato da parte dell'Istituto. Infine, si ricorda che, a seguito dell'emergenza da COVID-19, già lo scorso 30 marzo, IVASS aveva inviato una lettera alle imprese di assicurazione e riassicurazione aventi sede in Italia per chiedere di adottare estrema prudenza nella distribuzione dei dividendi, in linea con le raccomandazioni diffuse dall'EIOPA.