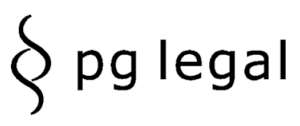 IVASS – Updating of rules of interest for foreign intermediaries
Posted By Giovanna Aucone
|
5 August 2020
|
On 3 August 2020, IVASS published an update of the general interest rules applicable to foreign intermediaries and relating to obligations and rules of conduct for intermediaries. This list cannot be considered exhaustive, therefore foreign intermediaries are not exempted from the obligation to comply with criminal, tax, anti-money laundering, data protection, competition or other general rules also applicable to intermediaries.
In addition, the list does not contain any reference to preventive or sanctioning powers that may be adopted with respect to intermediaries by IVASS or other authorities, such as Consob or the Antitrust Authority. Finally, it should be noted that, with reference to the provisions of the TUF and its implementing provisions for the transparency and distribution of insurance investment products, a further list will be made as soon as the regulatory framework is defined between IVASS and CONSOB.
****
IVASS – AGGIORNAMENTO NORME DI INTERESSE PER GLI INTERMEDIARI ESTERI 
In data 3 agosto 2020, IVASS ha pubblicato l'aggiornamento delle norme di interesse generale applicabili agli intermediari esteri e riferibili ad obblighi e regole di comportamento che gravano sugli intermediari stessi. Tale elenco non può essere considerato esaustivo, pertanto gli intermediari esteri non sono esonerati dall'obbligo di conformarsi alle norme penali, fiscali, di antiriciclaggio, di protezione dei dati, di concorrenza o ad altre norme di carattere generale applicabili anche agli intermediari.
Inoltre, l'elenco non contiene riferimenti a poteri cautelari o sanzionatori adottabili nei confronti degli intermediari dall'IVASS o da altre Autorità, quali Consob o Autorità Garante della Concorrenza e del Mercato. Infine, si precisa che, con riferimento alle norme del TUF e alle relative disposizioni di attuazione per la trasparenza e la distribuzione di prodotti di investimento assicurativi, viene fatta riserva di una successiva ulteriore elencazione non appena definito il quadro normativo d'intesa tra IVASS e CONSOB.