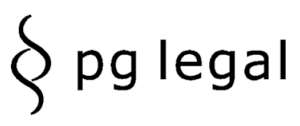 More Privacy and Compliance in PG Legal
PIERANGELA RODILOSSO joins PG Legal as head of the privacy team and will mainly deal with issues related to data protection, GDPR, privacy audit and compliance for companies operating in the telecommunications and insurance sectors. Pierangela has gained experience in the areas of civil, insurance and commercial law, working in law firms and consulting firms of primary importance.
The firm's partners comment on the new entry: "Pierangela's expertise will strengthen the privacy team in assisting the firm's growing Italian and international clientele". Pierangela, an expert in corporate compliance and litigation management for several Italian and foreign insurance and reinsurance companies, has assisted well-known companies in the commercial, services and luxury hotels sectors.
She has also assisted in legal proceedings before national and European judicial authorities in the procedures for obtaining PGIs and PDOs and is a lecturer in prestigious master's degrees and training courses, as well as a speaker at numerous conferences and webinars. Pierangela is author of publications on Data Protection.
Moreover, PG Legal invests in the insurance market, expanding the Insurance team of PG Legal with the entry of VALENTINA GROCCIA, senior associate, who has acquired experience in the United States and will assist insurance companies in compliance activities.