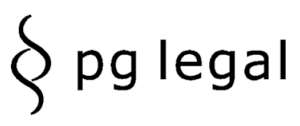 Protection of Personal Data In The Electronic Communications Sector
Posted By Pierangela Rodilosso
|
10 September 2020
|
Articles 121 et seq. of Legislative Decree no. 196 of June 30 2003 – Personal Data Protection Code (after this also referred to as the "Privacy Code") are dedicated to the protection of personal data in the electronic communications sector, as well as numerous resolutions of the Data Protection Authority. In particular, the above provisions apply to the processing of personal data connected to the provision of publicly accessible electronic communications services on public communications networks.
In this respect, it should be noted that the storage of information in the terminal equipment of a contractor or user or access to information already stored is only permitted on condition that the contractor or user has given his or her consent after having been informed in a simplified manner. That said, it should be noted that – as specified in Article 122 of the Privacy Code – technical storage or access to information already stored is not prohibited if it is intended solely to transmit a communication over an electronic communications network or to the extent strictly necessary for the provider of an information society service explicitly requested by the contractor or user to provide such service.
It is also appropriate to recall the provisions of Article123 of the Privacy Code, i.e. that, under the principle of storage limitation, traffic data concerning contractors and users processed by the provider of a public communications network or publicly accessible electronic communications service are deleted or made anonymous when they are no longer necessary for transmitting the communication. According to the aforementioned provision, moreover, the processing of personal traffic data is only permitted to authorised persons operating under the direct authority of the provider of the publicly available electronic communications service or, as the case may be, the provider of the public communications network and dealing with billing or traffic management, analysis on behalf of customers, detection of fraud or the marketing of electronic communications services or the provision of value-added services.
Concerning calling line identification, if available, the provider of the publicly available electronic communications service must ensure that the calling user can prevent the identification of the calling line, free of charge and through a simple function, on a call-by-call basis; whereas location data other than traffic data, relating to users or contractors, may only be processed if anonymous or if the user or contractor has given prior consent, which may be revoked at any time (Articles 125-126 of the Privacy Code).
Finally, it is worth recalling the provision of Article 130 of the Privacy Code, according to which the use of automated calling or communication systems without the intervention of an operator for sending advertising or direct sales material or for carrying out market research or commercial communication is permitted only with the consent of the contracting party or user.
Of course, the specific provisions applicable to the electronic communications sector will have to be integrated with the provisions of Regulation (EU) 2016/679 (GDPR), including those concerning data subjects' rights and data protection impact assessment (DPIA).
***
LA PROTEZIONE DEI DATI PERSONALI NEL SETTORE DELLE COMUNICAZIONI ELETTRONICHE
Al tema della protezione dei dati personali nel settore delle comunicazioni elettroniche sono dedicati gli articoli 121 e seguenti del Decreto Legislativo 30 giugno 2003, n. 196 – Codice in materia di protezione dei dati personali (di seguito anche "Codice Privacy"), oltre a numerose delibere del Garante per la protezione dei dati personali. In particolare, le disposizioni suddette si applicano al trattamento dei dati personali connessi alla fornitura di servizi di comunicazione elettronica accessibili al pubblico su reti pubbliche di comunicazione.
Al riguardo, occorre segnalare che l'archiviazione delle informazioni nell'apparecchio terminale di un contraente o di un utente o l'accesso alle informazioni già archiviate sono consentiti solo a condizione che il contraente o l'utente abbia espresso il proprio consenso dopo essere stato informato con modalità semplificate. Ciò premesso, occorre precisare che – come specificato all'art. 122 del Codice Privacy – non è vietata l'archiviazione tecnica o l'accesso alle informazioni già archiviate se finalizzati unicamente ad effettuare la trasmissione di una comunicazione su una rete di comunicazione elettronica o nella misura strettamente necessaria al fornitore di un servizio della società dell'informazione esplicitamente richiesto dal contraente o dall'utente a erogare tale servizio.
E' altresì opportuno richiamare quanto previsto all'art. 123 del Codice Privacy, ovvero che, in ossequio al principio della limitazione della conservazione, i dati relativi al traffico riguardanti contraenti ed utenti trattati dal fornitore di una rete pubblica di comunicazione o di un servizio di comunicazione elettronica accessibile al pubblico sono cancellati o resi anonimi quando non sono più necessari ai fini della trasmissione della comunicazione. Ai sensi della disposizione sopra richiamata, inoltre, il trattamento dei dati personali relativi al traffico è consentito solo a soggetti autorizzati che operano sotto la diretta autorità del fornitore del servizio di comunicazione elettronica accessibile al pubblico o, a seconda dei casi, del fornitore della rete pubblica di comunicazione e che si occupano della fatturazione o della gestione del traffico, di analisi per conto dei clienti, dell'accertamento di frodi o della commercializzazione dei servizi di comunicazione elettronica o della prestazione dei servizi a valore aggiunto.
Quanto poi all'identificazione della linea chiamante, se disponibile, il fornitore del servizio di comunicazione elettronica accessibile al pubblico deve assicurare all'utente chiamante la possibilità di impedirla, gratuitamente e mediante una funzione semplice, chiamata per chiamata; mentre i dati relativi all'ubicazione diversi dai dati relativi al traffico, riferiti agli utenti o ai contraenti, possono essere trattati solo se anonimi o se l'utente o il contraente abbia manifestato previamente il proprio consenso, revocabile in ogni momento (artt. 125-126 Codice Privacy).
Vale, infine, la pena di richiamare la previsione di cui all'art. 130 del Codice Privacy, secondo cui l'uso di sistemi automatizzati di chiamata o di comunicazione di chiamata senza l'intervento di un operatore per l'invio di materiale pubblicitario o di vendita diretta o per il compimento di ricerche di mercato o di comunicazione commerciale è consentito solo con il consenso del contraente o dell'utente.
Naturalmente, le specifiche disposizioni applicabili al settore delle comunicazioni elettroniche dovranno essere integrate con le previsioni del Regolamento (UE) 2016/679 (GDPR), ivi incluse quelle concernenti i diritti dell'interessato e la valutazione d'impatto sulla protezione dei dati (DPIA).