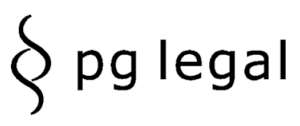 The Belgian Data Protection Authority punishes Google for € 600.000 for failure to respect the right to be forgotten
Posted By Pierangela Rodilosso
|
7 August 2020
|
With a measure of 20 July 2020, the Belgian Authority sanctioned Google for € 600,000 for not respecting the right to be forgotten of a Belgian citizen who played a prominent public role, rejecting his request to remove from the web obsolete information disclosed through the search engine in violation of privacy legislation. The news articles that appeared in the results linked to the name of the person concerned referred to unfounded complaints of harassment. In the present case, Google had claimed that the complaint was unfounded because it had been brought against Google Belgium, whereas the data controller was not Google's Belgian subsidiary, but Google LLC, which is based in California, in the United States. According to the Belgian Authority, the activities of Google Belgium and Google LLC are inextricably linked and, therefore, the complainant must be able to obtain effective protection under the GDPR through the measure of a national authority located in Europe, including against a company based in the United States.
Since the Authority pointed out, in that measure, that Google was negligent in deciding not to deindex the information unlawfully disseminated, the Belgian Chamber of Litigation, on the other hand, shared Google's argument that its main office in Europe (Google Ireland) was not responsible for removing the information in question from search results. Google announced that it would appeal against the decision.
***
IL GARANTE BELGA SANZIONA GOOGLE PER € 600.000 PER IL MANCATO RISPETTO DEL DIRITTO ALL'OBLIO
Con provvedimento del 20 luglio 2020 il Garante belga ha sanzionato Google per 600.000 euro per non aver rispettato il diritto all'oblio di un cittadino belga che rivestiva un ruolo di rilievo pubblico, respingendo la sua richiesta di rimozione dal web delle informazioni obsolete e divulgate attraverso il motore di ricerca in violazione della normativa sulla privacy. Gli articoli di notizie che comparivano nei risultati collegati al nome dell'interessato, infatti, si riferivano a denunce infondate di molestie. Nella fattispecie, Google aveva sostenuto l'infondatezza del reclamo perché proposto contro Google Belgio, mentre il titolare del trattamento non era la consociata belga di Google, ma Google LLC, che ha sede in California, negli Stati Uniti. A parere del Garante belga, le attività di Google Belgio e Google LLC sono indissolubilmente collegate e, pertanto, il reclamante deve poter ottenere una tutela effettiva in virtù del GDPR attraverso il provvedimento di un'autorità nazionale situata in Europa, anche contro una società con sede negli Stati Uniti.
Pur avendo il Garante evidenziato, nel provvedimento suddetto, la negligenza di Google nel decidere di non procedere alla deindicizzazione delle informazioni illecitamente diffuse, la Camera delle controversie belga ha invece condiviso l'argomentazione di Google, secondo cui il suo ufficio principale in Europa (Google Irlanda) non sarebbe responsabile della rimozione delle informazioni in questione dai risultati di ricerca. Google ha annunciato di voler presentare ricorso contro la decisione.