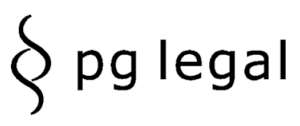 The Court of Auditor contests the fiscal liability reform introduced by the so-called "Decreto Semplificazioni"
Posted By Giovanna Aucone
|
6 August 2020
|
Art. 21 of the Law Decree no. 76/2020 has limited the fiscal liability action against administrators and public officers before the Court of Auditors in cases involving willful misconduct (except for damages caused by omission or inaction), thus, excluding those concerning gross negligence. Law no. 76/2020 took effect on July 17, 2020 and will remain in force until July 31, 2021. The main novelty and scope of the provision are to expedite the administrative and bureaucratic procedures by proving the effective intention to cause the harmful event (differently from the former regulation under Art. 1, par. 1 of Law no. 20/1994).
Therefore, the so-called "Decreto Semplificazioni" threatens to overturn the vast number of lawsuits already pending before the Court of Auditor against administrators and public official. Consequently, the deferral of trials relating to fiscal liability for gross negligence may lead to a discriminatory application of the law concerning both temporary and constitutional profiles.
In this scenario, the Court of Auditor, by its delegates, has strongly contested the novelties introduced by the Law Decree during a Senate hearing held at the Commission of Constitutional and Public Affairs. On July 29, indeed, the delegation raised the question of whether art. 21 of Decreto Semplificazioni is in accordance with other types of act or omission (i.e. as provided for by Art. 4 of Decree-Law no. 76/2020).
Precisely, the law sets out a duty (for the party who fails to sign the contract within the prescribed period) to provide reasonable motivation; in such case, art. 4 states that the conduct shall be assessed "for the purposes of the financial and disciplinary liability of the manager in charge". Therefore, it appears legitimate to question how the regulation will be interpreted and applicable to those cases.
In addition, the Vice President of the Presidential Council of the Court of Auditor, Gabriele Fava, has expressed his doubts about this issue. In this regard, he expects that the Italian Parliament will amend the law both by extending it to gross negligence events and by introducing alternative remedies to prevent the unfair application of such rule (i.e. prior checking of legality and advisory activity in public accounting matters). Accordingly, this amendment shall aim to grant more certain and prompt activity of public executives as the only liable for the triggered proceedings and to avoid "administrators' non-liability" cases, which can lead to uncertainty of judgments.
****
CORTE DEI CONTI: NO ALLA RIFORMA ERARIALE CONTENUTA NEL DECRETO LEGGE SEMPLIFICAZIONI
L'art. 21 del D.L. n. 76/2020 (rubricato "Responsabilità erariale") ha limitato la perseguibilità delle azioni di responsabilità (in materia di contabilità pubblica) contro i soggetti sottoposti alla giurisdizione della Corte dei Conti alle sole ipotesi di dolo (tranne in caso di danni cagionati per omissione o inerzia) con evidente esclusione delle ipotesi di colpa grave. La norma, entrata in vigore il 17.07.2020 e valida sino al 31.07.2021, mira a velocizzare la macchina amministrativa, cercando di evitare impasse burocratici, prevedendo che per la prova del dolo (così come originariamente disciplinato dall'art. 1, comma 1 della L. 20/1994) sia ora richiesta "la dimostrazione della volontà dell'evento dannoso".
In questo modo, il c.d. Decreto Semplificazioni ha reso concreto il rischio di minare alle fondamenta i numerosi processi (sia di primo che di secondo grado) avverso amministratori e funzionari pubblici già pendenti innanzi la Corte dei Conti. Di conseguenza, la sospensione della responsabilità erariale per colpa grave dal 17.07.2020 al 31.07.2021 può ben fungere da scenario a casi di ingiuste discriminazioni (relative al fattore temporale) nonché di profili di legittimità costituzionale (relativi all'applicazione della norma).
L'opposizione della Corte dei Conti non ha tardato ad arrivare. Infatti, una sua delegazione, in audizione innanzi alle Commissioni Affari Costituzionali e Lavori Pubblici del Senato il 29 luglio scorso, ha esposto una dura critica contro l'introduzione di tale riforma, sollevando anche alcune questioni di dubbia compatibilità di quest'ultima con la previsione di ulteriori ipotesi di responsabilità erariale con riferimento a condotte sia omissive che commissive. Si pensi, ad esempio, al collegamento tra la disciplina dell'art. 21 in commento e quella dell'art. 4 dello stesso D.L. n. 76/2020, laddove quest'ultimo, nel prevedere l'obbligo di motivazione per la mancata stipulazione del contratto nel termine stabilito, sancisce che la condotta venga "valutata ai fini della responsabilità erariale e disciplinare del dirigente preposto".
Anche Gabriele Fava, Vicepresidente del Consiglio di Presidenza della Corte dei Conti, si è mostrato fortemente scettico sulla questione, auspicando che il Parlamento intervenga sulla nuova disciplina della responsabilità erariale integrandola anche con ulteriori strumenti propri della Corte dei Conti (ad esempio, il controllo preventivo di legittimità e l'attività consultiva nelle materie di contabilità pubblica) al fine di rendere "più certa e tempestiva l'attività dei dirigenti pubblici quali unici responsabili dei procedimenti" ed evitando così ipotesi di deresponsabilizzazione dell'operato di questi ultimi nonché di incertezza dei giudizi.