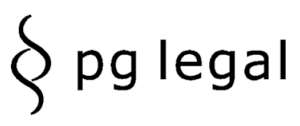 The Draft of the IVASS Order in Public Consultation Laying Down Temporary Derogating Measures
Posted By Giovanna Aucone
|
10 November 2020
|
On November 4, 2020, IVASS has placed in public consultation a Draft Order containing temporary measures derogating from IVASS Order no. 79 of November 14, 2018, laying down the criteria for the calculation of values, costs and deductibles in the regulation of compensations in the framework of the direct compensation system, in relation to the financial years 2020 and 2021.
The Institute has highlighted how, following the COVID-19 epidemic, for the year 2020, the restrictions on road traffic will lead to a significant reduction in claims and an increase in the average cost of the same, due to changes in the distribution by amount class.
These factors will lead, especially in small companies, to an increase in the dynamic volatility of the cost – to be understood as the measure of the increase/decrease in the average cost of CARD/CID claims with property damage – with negative consequences on its ability to correctly represent the degree of management efficiency.
Therefore, in order to mitigate the volatility of this indicator, the proposed derogation is necessary, allowing the indicator to contribute effectively to the correct determination of premiums and penalties even in the current exceptional context.
The changes introduced with the measure provide for:
the extension of the calculation perimeter to the entire national territory, allowing the statistical base to be extended in a period of significant reduction of the claims rate;
the adoption of the distribution cutting of claims amounts, in order to limit the distorting effect of "peak" claims on a set of claims of reduced size due to the reduced claims rate;
the duration of the derogation for the years 2020 and 2021. The extension of the derogation to the financial year 2021 is determined by the structure of the indicator that compares the average costs of two financial years.
The consultation will end on November 19, 2020, by which date any observations, comments and proposals should be sent to IVASS at the following e-mail address: provvedimento_card2020@ivass.it.
IVASS: IN PUBBLICA CONSULTAZIONE LO SCHEMA DI PROVVEDIMENTO IN TEMA DI MISURE TEMPORANEE DI DEROGA AL PROVVEDIMENTO IVASS N.79 DEL 14 NOVEMBRE 2018
In data 4 novembre 2020 IVASS ha posto in pubblica consultazione uno schema di provvedimento recante misure temporanee di deroga al Provvedimento IVASS n. 79 del 14 novembre 2018 che definisce il criterio di calcolo delle compensazioni tra imprese di assicurazione nell'ambito del Risarcimento Diretto, in relazione agli esercizi 2020 e 2021.
L'Istituto ha evidenziato come, in seguito all'epidemia da COVID-19, per l'annualità 2020, le restrizioni alla circolazione stradale comporteranno una significativa riduzione dei sinistri e un aumento del costo medio degli stessi, a causa delle modifiche nella distribuzione per classe d'importo.
Tali fattori comporteranno, soprattutto nelle imprese di piccola dimensione, un aumento della volatilità dinamica del costo – da intendersi come la misura l'aumento/decremento del costo medio dei sinistri CARD/CID con danni alle cose – con conseguenze negative sulla sua capacità di rappresentare correttamente il grado di efficienza gestionale.
Pertanto, al fine attenuare la volatilità del suddetto indicatore, risulta necessaria la deroga provvedimentale proposta, consentendo all'indicatore stesso di contribuire efficacemente alla corretta determinazione di premi e penalizzazioni anche nell'attuale contesto eccezionale.
Le modifiche introdotte con il provvedimento prevedono:
l'estensione del perimetro di calcolo all'intero territorio nazionale, consentendo di estendere la base statistica in un periodo di forte calo della sinistrosità;
l'adozione della distribuzione tagliata degli importi dei sinistri, allo scopo di limitare l'effetto distorsivo dei sinistri "di punta" su un insieme sinistri di dimensioni ridotte a causa della ridotta sinistralità;
la durata della deroga per gli esercizi 2020 e 2021. L'estensione della deroga all'esercizio 2021 è determinata dalla struttura dell'indicatore che confronta i costi medi di due esercizi.
La consultazione avrà termine il 19 novembre 2020, data entro la quale eventuali osservazioni, commenti e proposte dovranno essere inviate all'IVASS, all'indirizzo di posta elettronica provvedimento_card2020@ivass.it