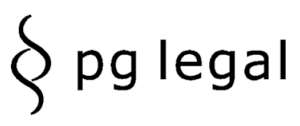 The right to cancel the contract and the Insurer's forfeiture pursuant to Article 1892 of the Italian Civil Code
Posted By Giovanna Aucone
|
5 August 2020
|
With regard to personal accident insurance, the 3rd Section of the Italian Supreme Court by order no. 1166 of 21.01.2020, clarified that the period of three months triggered from the discovery of inaccurate or reticent declarations (pursuant to article 1892 of the Italian Civil Code) does not apply when the accident occurs before the expiration of this term. Therefore, the Insurance Company is not required to inform the Insured regarding its withdrawal from the contract within the timeframe imposed by article 1892.
In such a case, in order to avoid the payment of the indemnity, it is sufficient that the Insurer claims the intentional or negligent breach of the existing Insured duty (also by objections) to provide complete and accurate statements about the circumstances relating to the risk (Supreme Court- Judgement n°16406/2010).
In the present case, the claimant alleged the violation of the article 1892 of the Civil Code, stating that the Insurance Company forfeited from its right to withdraw because the refusal to pay occurs after the expiration of the three months term. However, the Court dismissed the appeal on the ground that the Insurance Company raised its payment refusal by an objection.
****
AZIONE DI ANNULLAMENTO DEL CONTRATTO E DECADENZA DELL'ASSICURATORE EX ART.1892 C.C.
In materia di assicurazione contro gli infortuni, la terza sezione della Corte di Cassazione ha chiarito, con ordinanza n. 1166 del 21.01.2020, che l'onere imposto dall'art. 1892 c.c. all'assicuratore di manifestare, allo scopo di evitare la decadenza, la propria volontà di esercitare l'azione di annullamento del contratto, per le dichiarazioni inesatte o reticenti dell'assicurato, entro tre mesi dal giorno in cui ha conosciuto la causa di tale annullamento, non sussiste allorquando il sinistro si verifichi anteriormente al decorso del termine suddetto. A maggior ragione, tale onere non sussiste ove il sinistro si verifichi prima che l'assicuratore sia venuto a conoscenza dell'inesattezza o reticenza della dichiarazione. In questi casi, per sottrarsi al pagamento dell'indennizzo, è sufficiente che l'assicuratore stesso invochi, anche mediante eccezione, la violazione dolosa o colposa dell'obbligo, esistente a carico dell'assicurato, di rendere dichiarazioni complete e veritiere sulle circostanze relative alla rappresentazione del rischio (Cass. 16406/2010).
Nel caso di specie, la ricorrente aveva assunto la violazione dell'art. 1892 c.c., precisando che la compagnia aveva eccepito il rifiuto di pagamento oltre il termine ed era quindi decaduta. Tuttavia, la Compagnia Assicurativa aveva formulato il rifiuto di pagamento in via di eccezione e la Corte ha quindi rigettato il motivo di ricorso proposto.